: Out Now :

PLEASE NOTE: Due to a drastic increase in shipping, we have had to raise our prices for customers outside of the U.S. and Canada. We hate to do this but there's just no way around it. It would be advised to order multiple items to make the most of your money. World wide customers should now do the folowing when ordering:

Choose "World Wide - 1st Item" for you 1st and most expensive item.You only have to do this once!

Choose "World Wide - Each Additional" for every item after.
---


Regosphere - Patch and Button Set

You get a high quality silkscreened white on black canvas patch with the "bandage girl" design, as well as 1" button with the "vortex skull" design that is the cover art for "Full Of Holes Vol. II". Both designs are by the IL tattoo artist Jeremy Armstrong. You can visit his website here. Please make sure and tell us if you want a black or red button in the paypal notes.

WORLD WIDE customers must order a tape or cd to get these. I'm not going to charge you $10 bucks shpping for a patch. Get a tape too!


---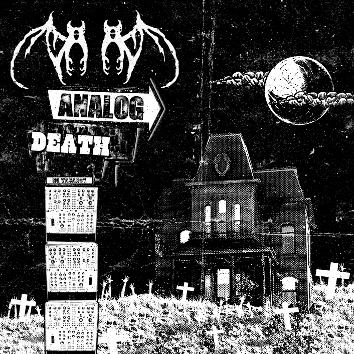 DSC#096 - D/A A/D - "Analog Death" - Full Length CD-R - cover



DumpsterScore continues to plumb the depths of D/A A/D's back catalog unearthing this beast of an album originally recorded in 2008. Intended for release on the much loved Barffing Dagger label, which unfortunately went under, this monster finally sees the light of day. These recordings came after Alex's shift from a more traditional pedal based set-up into the full-fledged modular synth assault he's engaged in ever since. Thick bass heavy drones and throbs lay the ground work for skittering drum machines, mid-range oscillations and feedback wails. Propelled by lurching rhythms that evolve over slow moving minutes, each track builds into an alternate slasher synth reality where there's a madman with an axe around every corner and a blood thirsty zombie behind every door. Combining elements of death-industrial, dark ambient, and thick drones, this is a must have for dark synth fans and another in what we hope will be many more records by Alex on DS.

High quality, hand stamped discs with B/W laser printed cover on grey card stock. Artwork by The Berhhardt Morgue. Limited to 51 hand numbered copies.


---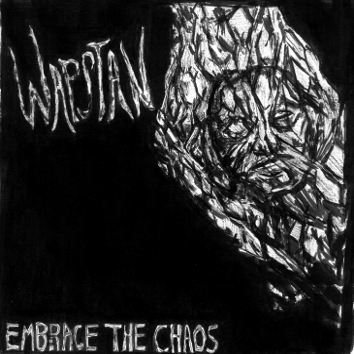 DSC#094 - Wapstan - "Embrace The Chaos" - Full Length CD-R - cover



Hailing from the Canadian cold north, Wapstan brings his first full-length album on DumpsterScore after years of enjoying his work. Stretched out over two 23 minute tracks, this release sees Martin going in a more minimal straight forward direction while keeping close to his "hypothermic" drone roots. Thick analog bass oscillations pulse away creating a trance like state, with minimal changes throughout slowly building and building. Mid-range and high frequency elements enter so slowly you hardly notice they are there until they begin to totally overwhelm you. Much like the chefkirk release we put out, but on the opposite side of the sound spectrum, this release is a study in pure frequency worship with appreciation coming from examining the tiny details that compose each track. Loud volume or headphones recommended.

High quality, hand stamped discs with B/W laser printed cover on blue card stock. Artwork by Derek Setzer. Limited to 50 hand numbered copies.


---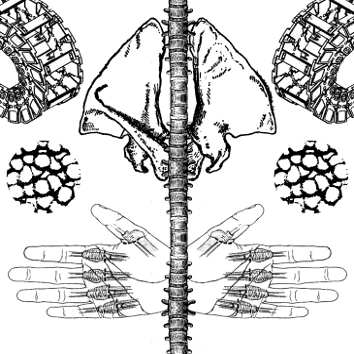 DSC#090 - Rovat - "Reconnaissance Of The Real Data" - Full Length CD-R - cover



Rovat is a bit mystery, even to me. Hailing from the Republic of San Marino and active since 2005 or so this is the first public release by the project. Even though he has several full lengths recorded, very few if any releases have ever seen the light of day as he has preferred to record for his own enjoyment and keep the results to himself, until now that is... Recorded in 2007 "Reconnaissance of the Real Data" contains 6 rip roaring blasts of old school harsh noise blended with early power electronic atmospheres and a nasty psychedelic death-industrial edge. Filthy encrusted synths lay the foundation for extreme grinding feedback manipulation, fast cut-up loops, expert multiple sound source mixing and murky vocals. This is the kind old school bedroom harsh noise that we hope never dies!

High quality, hand stamped discs with B/W laser printed cover on grey speckled card stock. Artwork by Andrew Quitter. Limited to 50 hand numbered copies.


---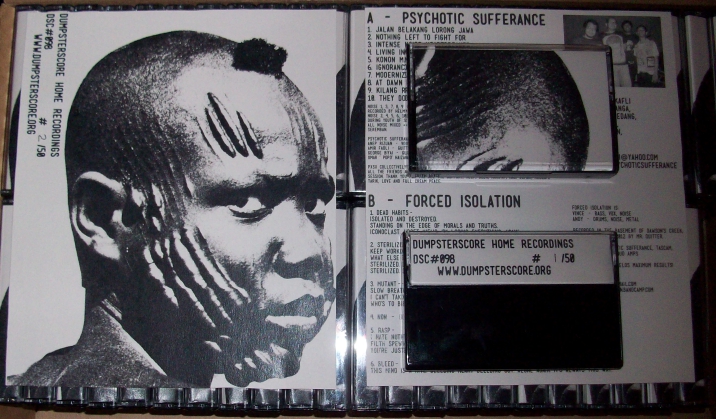 DSC#098 - Psychotic Sufferance / Forced Isolation - Split - C-20 Cassette - cover

Psychotic Sufferance:


Forced Isolation:


Psychotic Sufferance are a band from Malaysia cranking out insane grindcore so filthy and distorted it borders on harsh noise. Nonstop blast beats pave the way for rumbling bass, ultra distorted brain-drill guitars and totally manic rapid fire vocals. The political slant to their lyrics insures they won't fall into any goofy noisecore clichés. These guys have done a lot of splits lately and are rightfully becoming known for their unmatched speed and intensity.

Forced Isolation channel the West Coast power violence they love through the grimy lens of Midwest hardcore they grew up on. Thick waves of analog synth noise lay the groundwork for the bass and drums duo, with reverb drenched vocals and anti-society lyrics. The raw 4-track recording and off kilter d-beat hardcore give a proper 10 minute pounding you won't forget.

Limited edition of 50 hand numbered copies. B/W double sided laser printing on grey cardstock, high quality chrome tapes.


---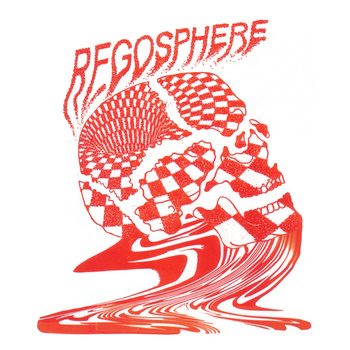 DSC#095 - Regosphere - "Full Of Holes - Volume II" - Pro-CD-R - cover - Temporarily Sold Out

Tracks gathered from out of print split tapes, solo releases, compilations and an unreleased track spanning 2008-11. This collects the best of the dark ambient / death-industrial tracks by the project from the past few years. Pure creeping anxiety-electronics for claustrophobic minds.

Pro-duplicated CD-R with full color artwork and disc. Artwork by Jeremy Armstrong. First edition limited to 50 copies. This release is also available in digital formats at http://regosphere.bandcamp.com for $4.


---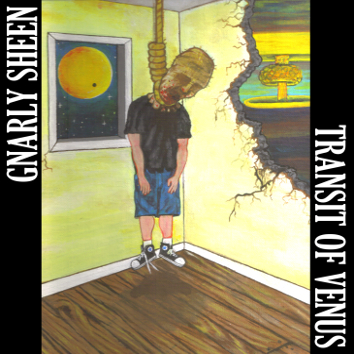 DSC#089 - Gnarly Sheen - "Transit of Venus" - Full Length CD-R - cover



Morgan Rankin may be best known as half of the killer project Swamp Horse with Josh Lay, but he's also been cranking out weirdo solo recordings under the name Gnarly Sheen since 2005. "Transit of Venus" is a concept album based on 2012 being the end of days for humanity. Weird John Carpenter type synths, lo-fi absurd guitars, cave man drums, creep show organs, and even what sounds like and accordion gel in strange and frightening ways. Dark ambient meets mid-eastern carnival music? An alternate soundtrack to Bradbury's "Something Wicked This Way Comes"? Think along those lines and you'll be getting close. Let this album be the soundtrack for your next trip to a traveling freak show.

High quality, hand stamped discs with full color laser printed cover. Artwork by Gnarly Sheen. Limited to 50 hand numbered copies.


---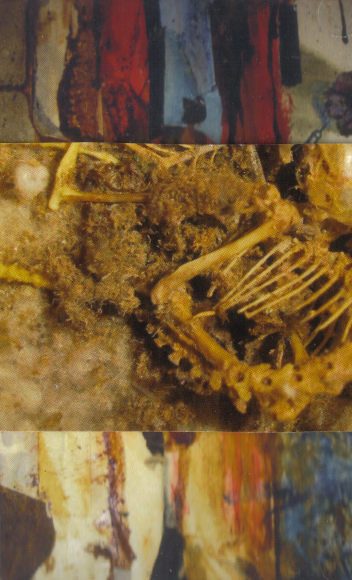 DSC#087 - Lavas Magmas - "Dark Mantle" - C-34 Cassette - cover



Lavas Magmas is the project of Luis Gonzalez from Portland, Oregon. Many of you probably caught him on his insane national tour in 2010 when he played over 40 states during the Summer, combining his unique industrial meets psychedelic drone style with intense video collages. These recordings came out of the aftermath of that tour and are very similar to what he was laying down on the road. Bubbly Moog synths lay the foundation for gritty guitars, hypnotic tape loops and plenty of junk metal clatter. In a way you can hear the nomadic influence pretty clearly here, moving down the road with something new always on the horizon, sometimes bleak but sometimes hopeful. Luis has really mastered combining deep drone experiences with forlorn industrial atmospheres and this tape really exemplifies all of the hard work and singular vision that he puts into his work.

High quality cassettes, with full color covers and wrap around strip in a crystal poly case. Artwork by Lavas Magmas. Limited to 100 hand numbered copies.


---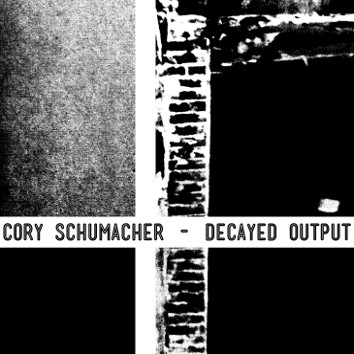 DSC#084 - Cory Schhumacher - "Decayed Output" - Full-Length CD-R - cover



Based in rural Minnesota, I first found out about Cory's music through his fantastic dark ambient / ice-covered drone project Isolated Existence. After a few trades he also started producing excellent industrial tinged harsh noise under his own name as well, which eventually lead to this insane full-length landing in my P.O. Box. Coming after a few self released e.p.'s this is his first full-length under his own name, with 12 straight to the point short stabs of grinding harsh noise and crusty industrial ambiance. Rather than self-indulgent 20 minute jam sessions Cory keeps things short, brutal and constantly moving. Gritty harsh textures meet bleak synth work and rhythmic junk metal abuse to create a very strong debut album!

Hand stamped high quality discs. B/W laser printed artwork on white card stock. Limited to 50 hand numbered copies.


---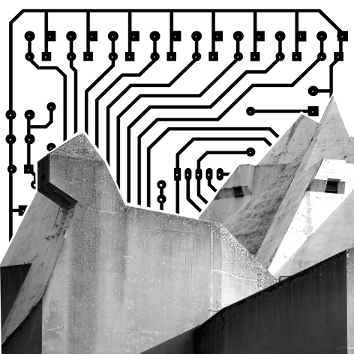 DSC#082 - Vacio Perfecto - "Tecniche Perse" - 3" Mini CD-R - cover



Vacio Perfecto is a newer artist that hails from Spain with just one full-length on the Licht Und Stahl label out of Germany as well as few compilation/collaboration tracks. On this new E.P. he presents a modern take on cold old-school rhythmic industrial with touches of harsh noise and dark ambient textures. Thick bass rhythms lay the foundation for junk metal manipulations, broken steam pipe hissing and minimal synth drones. Imagine the sounds of heavy machinery slowly plodding forward in a reverb drenched abandoned steel factory. Cold and sterile in the best way imaginable.

High quality, hand stamped discs with B/W laser printed card stock cover. Limited to 50 hand numbered copies.


---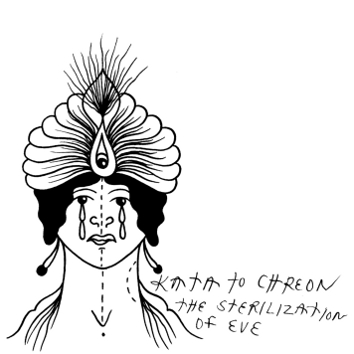 DSC#077 - Kata To Chreon - The Sterilization Of Eve - Full-Length CD-R -



After just one self released 3" e.p. to his name, Kata To Chreon brings his first full-length release to DS. With a wide variety of influences from the long history of U.K. industrial to draw from, KTC blends heavy rhythms, intricate synth work, harsh sound design, and raw vocals into a scathing mix that blurs the line between power electronics and cold rhythmic industrial. This is a loosely based concept album with tracks flowing seamlessly from one to the next, combined with fantastic recording and mixing quality and a deep understanding of his gear ensure that you'll find new details with every play. Another fantastic debut we're proud to have here on DumpsterScore!

Hand stamped high quality discs. B/W laser printed artwork on ivory card stock. Artwork by Jeremy Armstrong. Limited to 50 hand numbered copies.


---